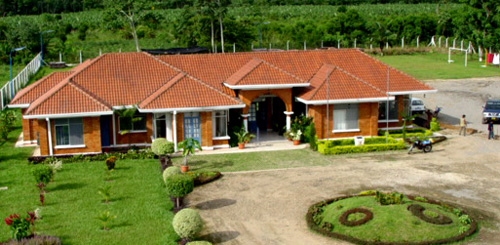 Within the Alternative Development Program to replace coca in el Chapare region, through the Spanish Agency for International Cooperation and the Association of producers of palm PROASPA (UNIÓN DE PRODUCTORES ASOCIADOS DE PRODUCTOS AGROPECUARIOS), in the year 1998, was created the company BOLHISPANIA INDUSTRY AND TRADE S.A.

This project built a processing plant equipped with the latest technology in food processing. This will directly benefit at least 800 families of farmers in the area who are dedicated to the production of palm heart.,
The initial market of products produced at the processing plant was by intended for the international market. During the 10 year life of this company, markets of palm heart developed in major importing countries worldwide.

Actualmente BOLHISPANIA INDUSTRY AND TRADE S.A. have stock in national and international markets from wich the international market represents 96% of sales, with a presence in of Argentina, Venezuela, United States and Uruguay, on the other hand the domestic market only accounts for 3% of total sales.

In November 2010 begins a new era in the history of BOLHISPANIA INDUSTRY AND TRADE S.A., the Spanish cooperation endorse the actions of the Company in favor of the UNION - PROASPA and workers, becoming the first social enterprise with direct actions and benefits from the new owners.